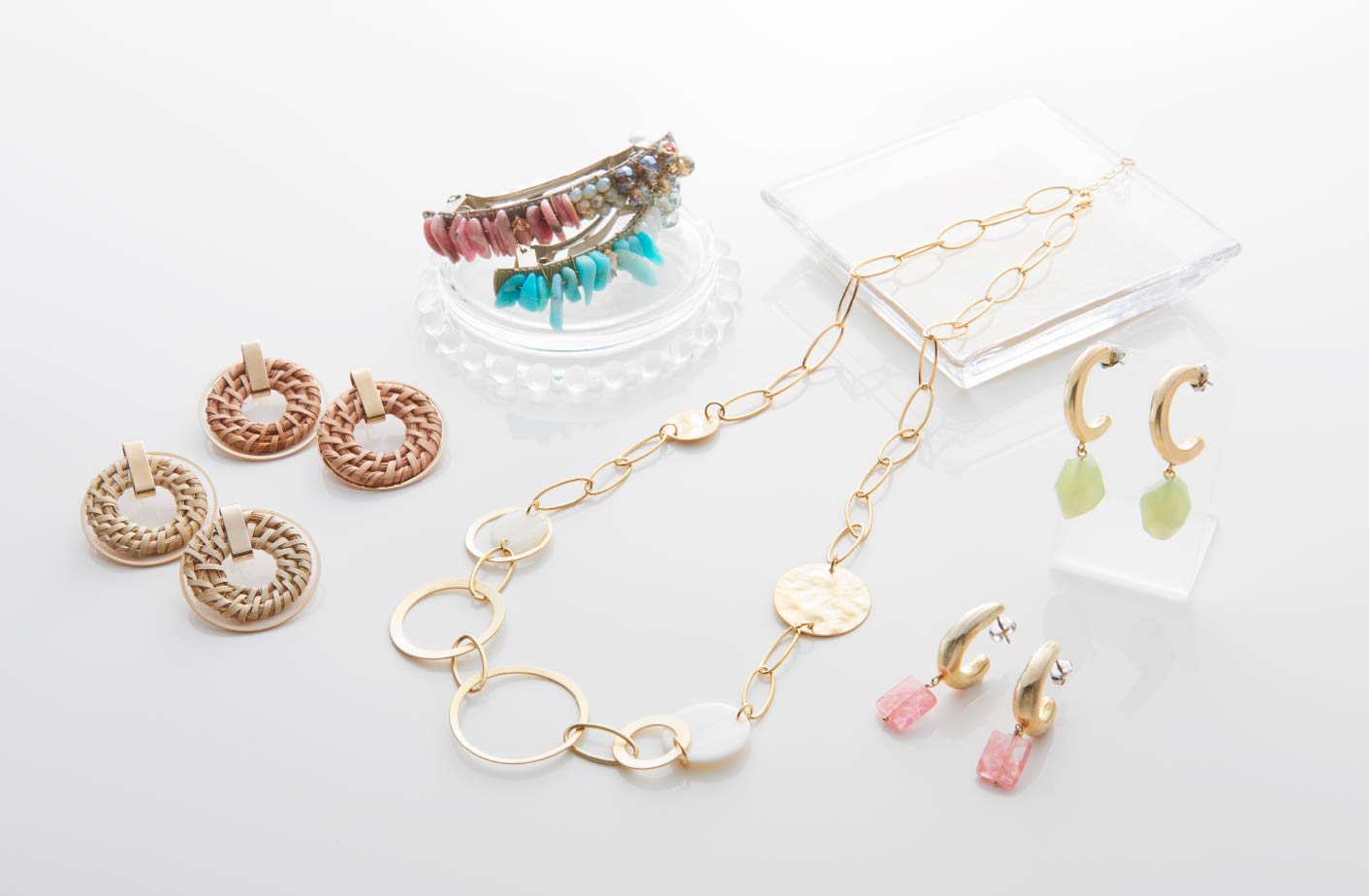 Retail
Carnival Company Inc.
An accessory retail company running shops which, with modern interior designs and displays completely different from those of traditional accessory shops, help you to rediscover the charm of accessories and find new ways of wearing them.
Carnival Company creates new trends by combining the strengths of traditional specialty shops with the advantages of volume retailers. While Tokyo Derica, another Group company, also operates accessory shops, it specializes in selling only accessories, thereby challenging new business fields.
MAIN SHOPS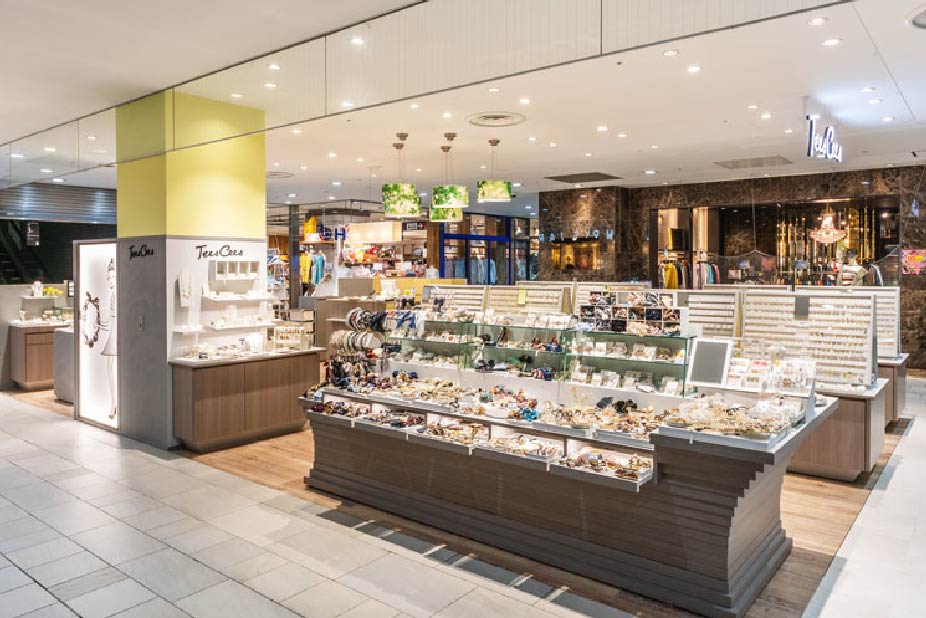 Tees Cees
information
Tees Cees offers a variety of accessories which are full of fun and which satisfy customers' tastes, ranging from casual to the more refined and jewelry-like. There are three lines: "Trend Line", accessories appropriate for your time off; "Daily Line", which are casual but acceptable in the workplace; and "Authentic Line", smart casual accessories that are also party-appropriate.
Tees Cees Mito Shop
Address:
Mito Station Bldg. excel 2F, 1-1-1 Miya-machi, Mito-shi, Ibaraki 310-0015
Phone:+81-(0)29-297-6605
Open:10:00 - 20:00
Tees Cees
Hiroshima LECT Shop
Address:
2-1-45 Ogi, Nishi-ku, Hiroshima-shi, Hiroshima 733-0831
Phone:+81-(0)82-942-5395
Open:10:00 - 21:00
Tees Cees
Tokyo Station Shop
Address:
First Avenue Tokyo Station 1-9-1 Marunouchi, Chiyoda-ku, Tokyo, 100-0005
Phone:+81-(0)3-6212-1970
Open:10:00 - 20:30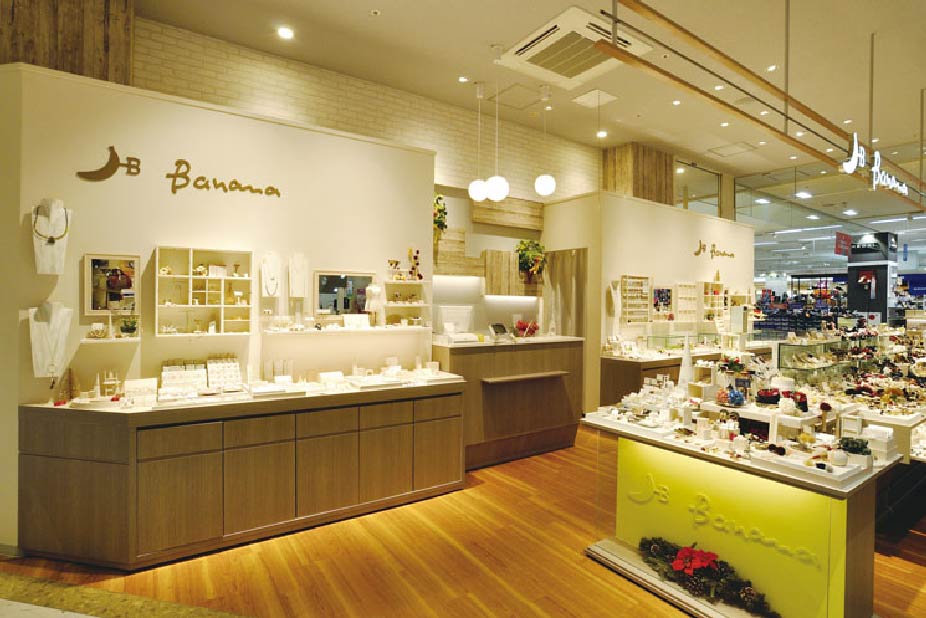 Banana
information
A cute sister-brand of Tees Cees, Banana is a cute-adult accessories store where you can discover your own uniqueness. From their casual base, these stylish accessories use ladylike motifs and materials to add femininity, and may be enjoyed and shared by mother and daughter alike.
Takamatsu youme Town Shop
Address:
youme Town Takamatsu 1F, 608-1 Sanjo-cho, Takamatsu-shi, Kagawa 761-8072
Phone:+81-(0)87-899-6620
Open:10:00 - 22:00
Banana Masaki Shop
Address:
emifull MASAKI 2F, 850 Tsutsui, Masaki-cho, Iyo-gun, Ehime 791-3120
Phone:+81-(0)89-989-8646
Open:9:00 - 21:00
Banana Hikarinomori Shop
Address:
youme Town Hikarinomori 2F, 7-33-1 Hikarinomori, Kikuyo-machi, Kikuchi-gun, Kumamoto 869-1108
Phone:+81-(0)96-285-5414
Open:10:00 - 22:00
Carnival Company Inc.
Satou Bld.4F-A 2-1-12,
Ebisuminami, Shibuya-ku, Tokyo, 150-0022,
TEL 03-5725-3061 FAX 03-5725-3062