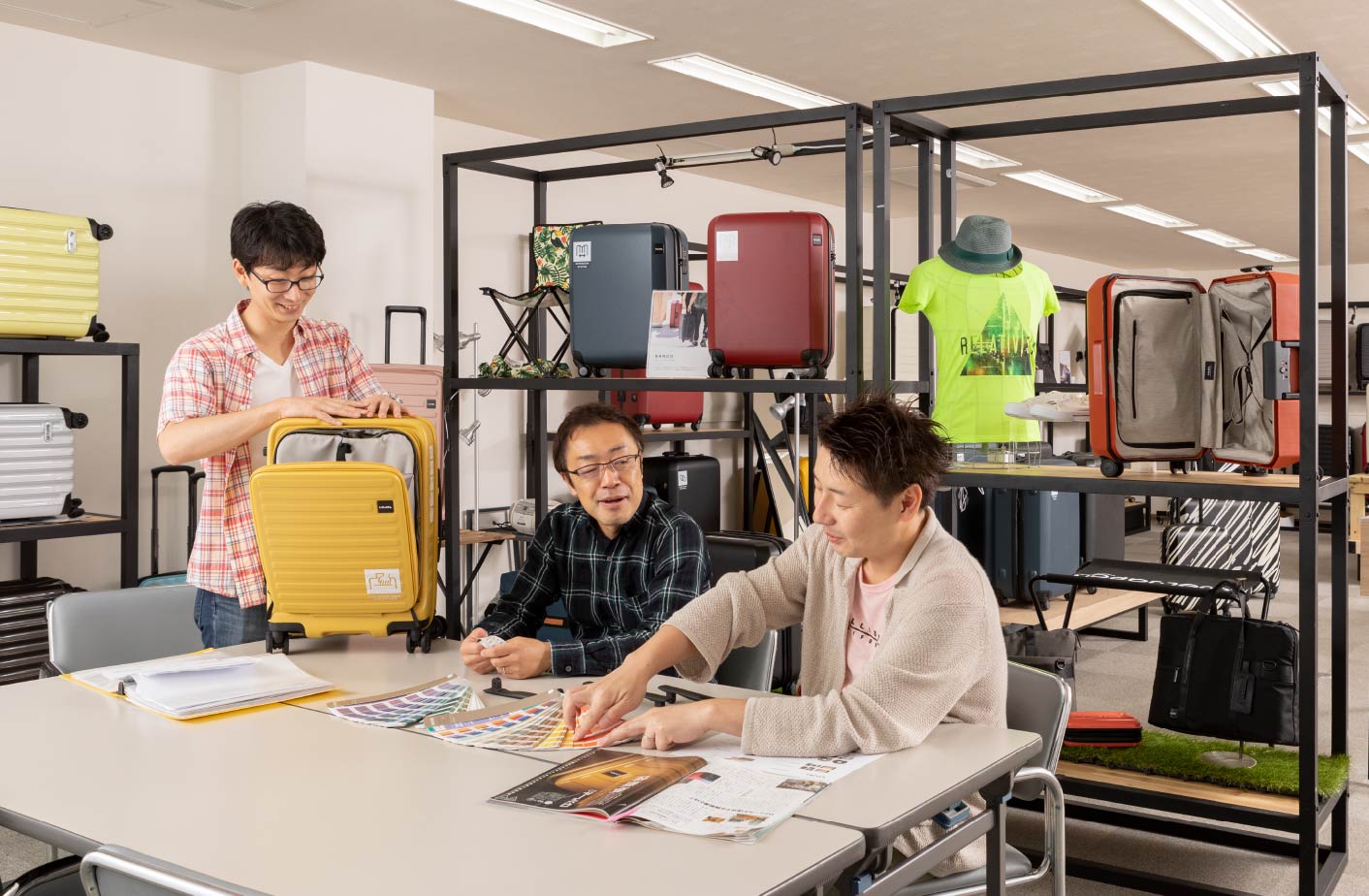 Design and Manufacture
Aishin Tsusho Co., Ltd.
Aishin Tsusho is a creator of bags engaged in the design and manufacture of bags and suitcases.
By enhancing the functionality of existing products from leading licensed brands, it provides customers with fascinating new products. It also aims to develop high value-added original brand products in collaboration with the other Group companies.
Aishin Tsusho's Technologies
Listening to the concerns of customers, they are continually developing new useful functions.

Wide handle
The wide handle enables easy maneuvering of the suitcase -- as well as pulling it, you can wheel it by pushing it in front or to the side of your body, or turn it about effortlessly with one hand. Wide handled suitcases are also available in larger sizes such as 69L. The benefits are particularly apparent when you wheel a large suitcase by pushing it.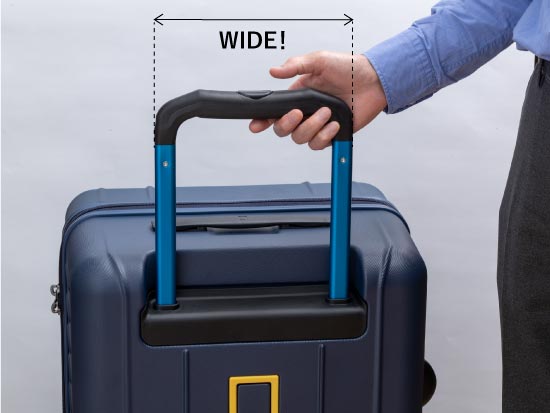 Lojel Lock (Dial Lock Plus)
Losing the suitcase keys, forgetting the dial number -- no more headaches with these common problems while traveling! We have developed a two-way TSA lock that can be unlocked with both the key and the dial. You can travel with peace of mind whether you prefer not to carry around keys, or tend to forget the numbers to open the dial lock.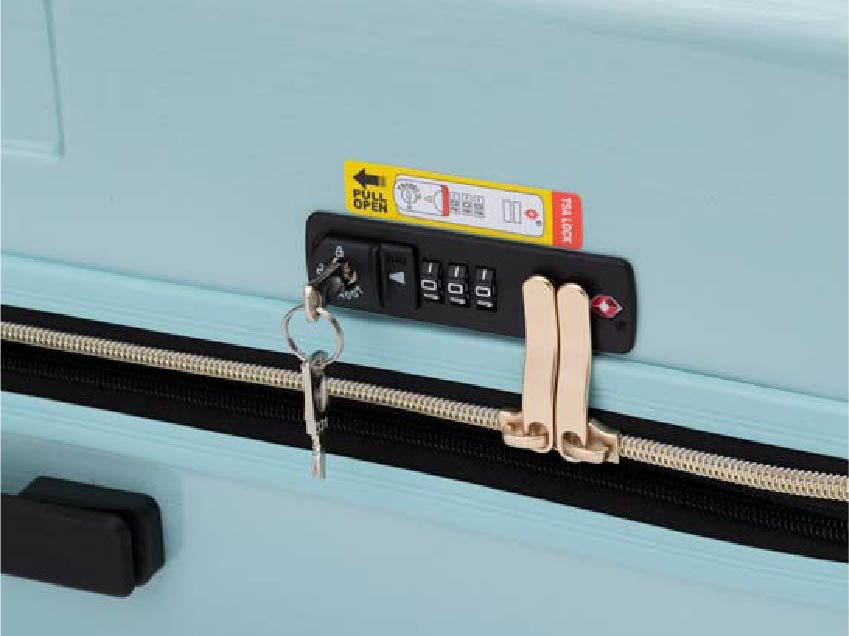 New caster with stopper
We have updated our casters with stoppers that have been well-received for their functionality, enabling you to lock the wheels on a slope or on a train. No need to crouch down to find the lever and get your hands dirty anymore, as the locking lever and unlocking button are mounted on the case rather than the casters. As the locking lever locks the front casters only, you can still wheel the suitcase with the rear casters.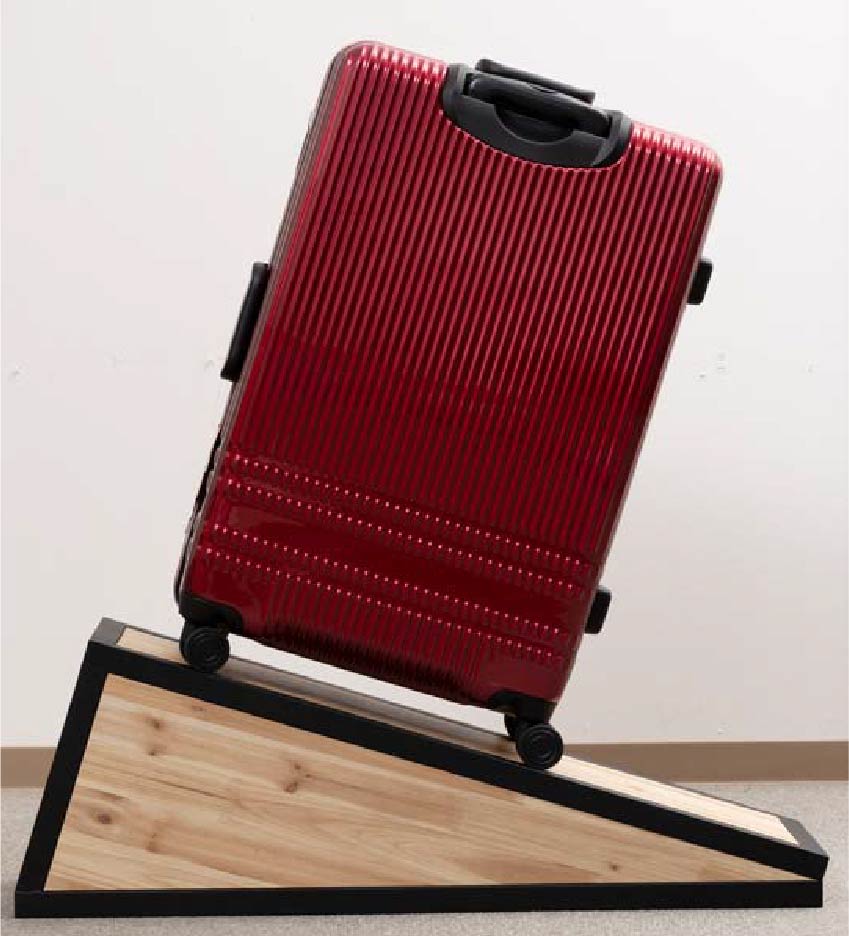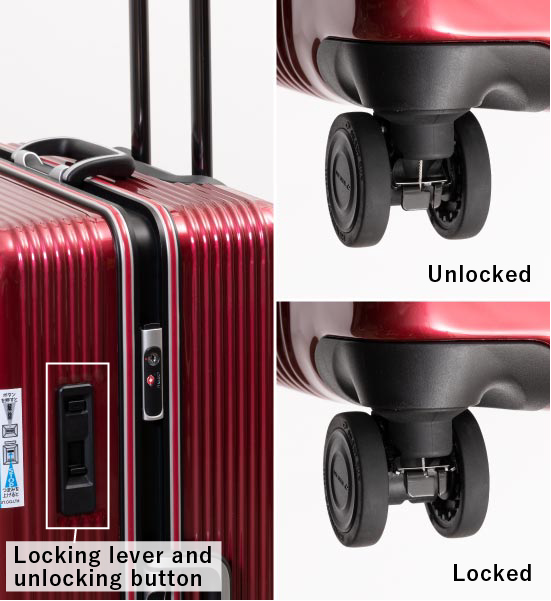 Large and small casters
The large casters (60 mm or 65 mm in diameter) are used for the two rear wheels (on the handle side) to improve the movability and durability of the suitcase as well as to make it more noiseless. You can stay at ease even on a bumpy road with a suitcase that is totally effortless to pull.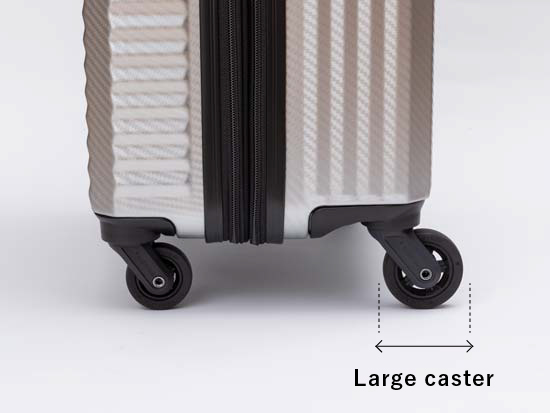 Patent/ Utility Model Patent
In pursuit of functionality, a lot of resources and efforts have been put into design and development. A number of patents including utility model patents for luggage locking and handle systems have been granted.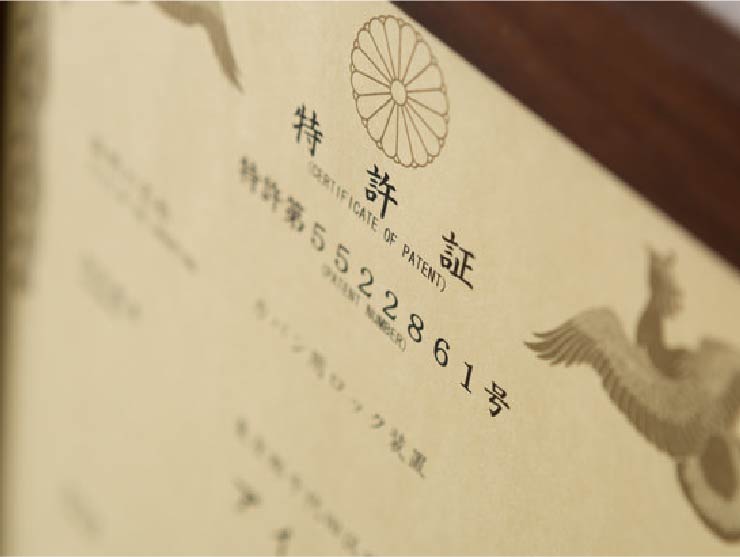 Repairs
All repairs are conducted in-house. Problems are examined in the process of repair, and the findings are fed back to the developers and manufacturers in order to produce better products.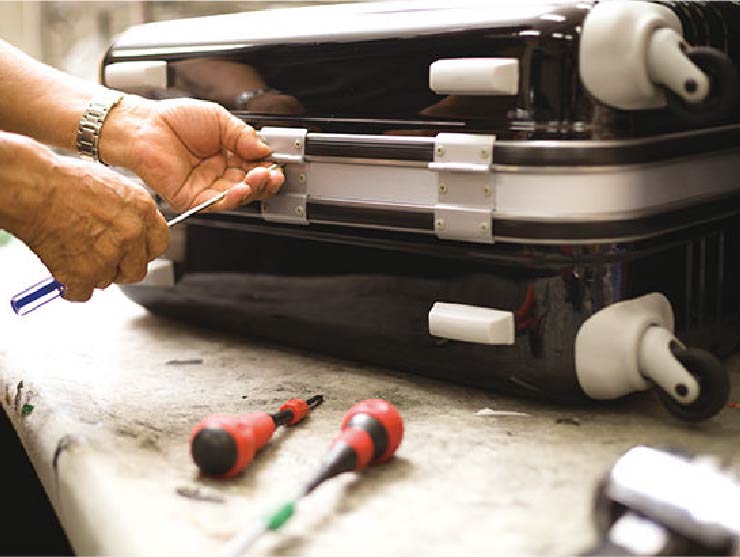 Aishin Tsusho Co., Ltd.
6-7-5, Soto-kanda, Chiyoda-ku, Tokyo 101-0021
Phone +81-(0)3-5812-3133 (Main)
FAX +81-(0)3-5812-3132