Special Thanks Gift 2020

The 47th Term Preferential Gifts to Shareholders

The Company presents preferential gifts to shareholders who hold 100 or more shares and whose names are recorded in the list of shareholders as of March 31 every year.
Shareholders who hold 1,000 or more shares
Original products worth 10,000 yen each
< Choose one from four items >
Exclusive shareholder item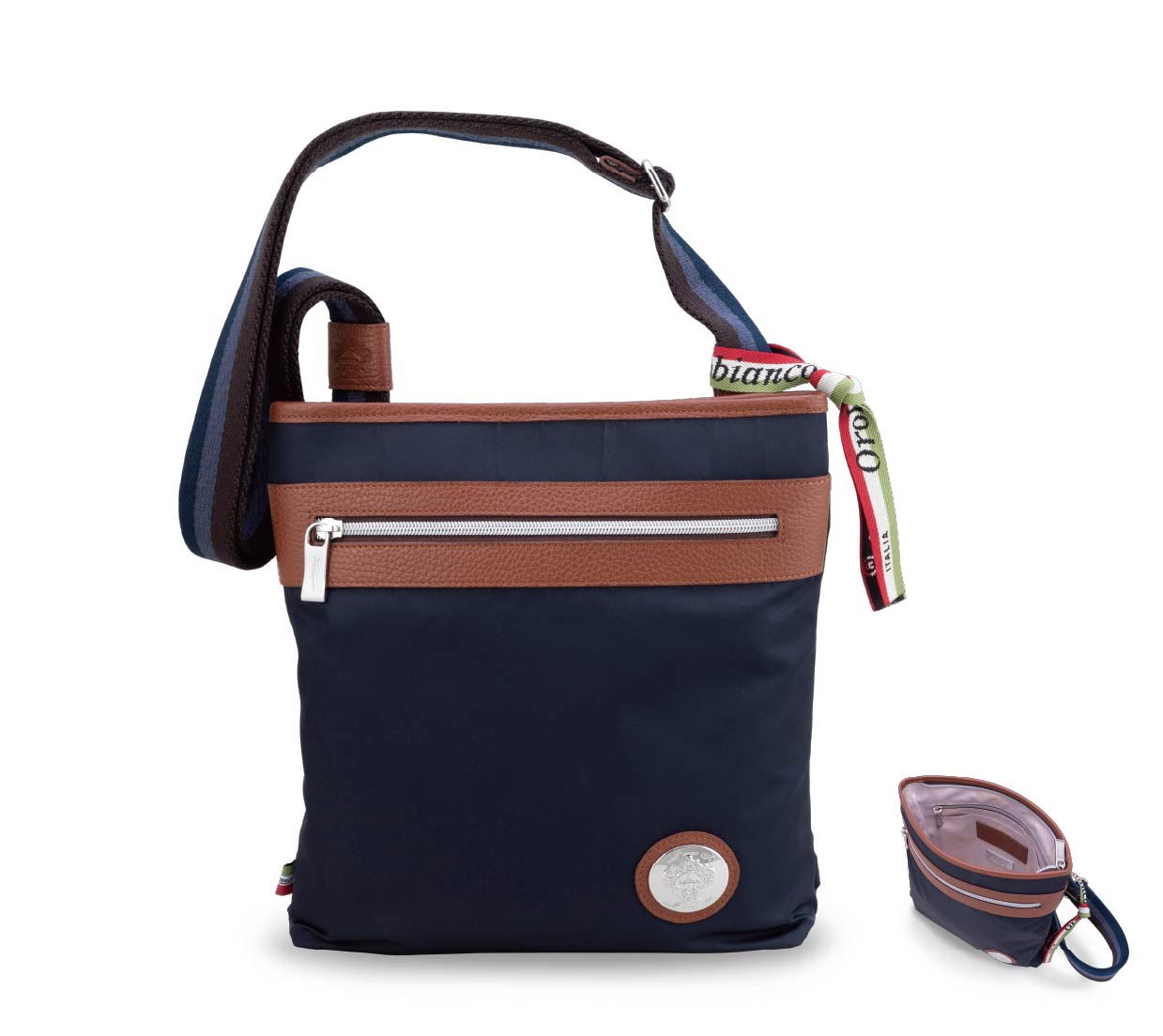 Orobianco
Shoulder Bag
This item is made of DAVIS Nylon from LIMONTA, an Italian fabric manufacturer established in 1893, and has a high-quality color, texture, luster and durability. The attached leather is made of soft shrink leather from Italy. An original line tape is also used to accent the bag. It is unisex and of a size easy to use for daily life and travel.
Size :W27×H27×D5cm
Color : Navy × Brown
Material : Italian nylon
Made in Italy
Exclusive shareholder item

IO PELLE
2way Compact Tote Bag
This is an item from "Io Pelle," a bag brand established in Naples, Italy in 1992. The brand is meticulous about offering items made in Italy, and all processes from leather processing to manufacturing are done in Italy. This compact tote bag, which features an adequate depth, is convenient for everyday outing, and it is made of embossed cowhide that is resistant to scratches and is easy to care for.
Size : W32(Top)×H20(excluding handle)×D18cm
Color : Black × Brown Material : Cowhide
Made in Italy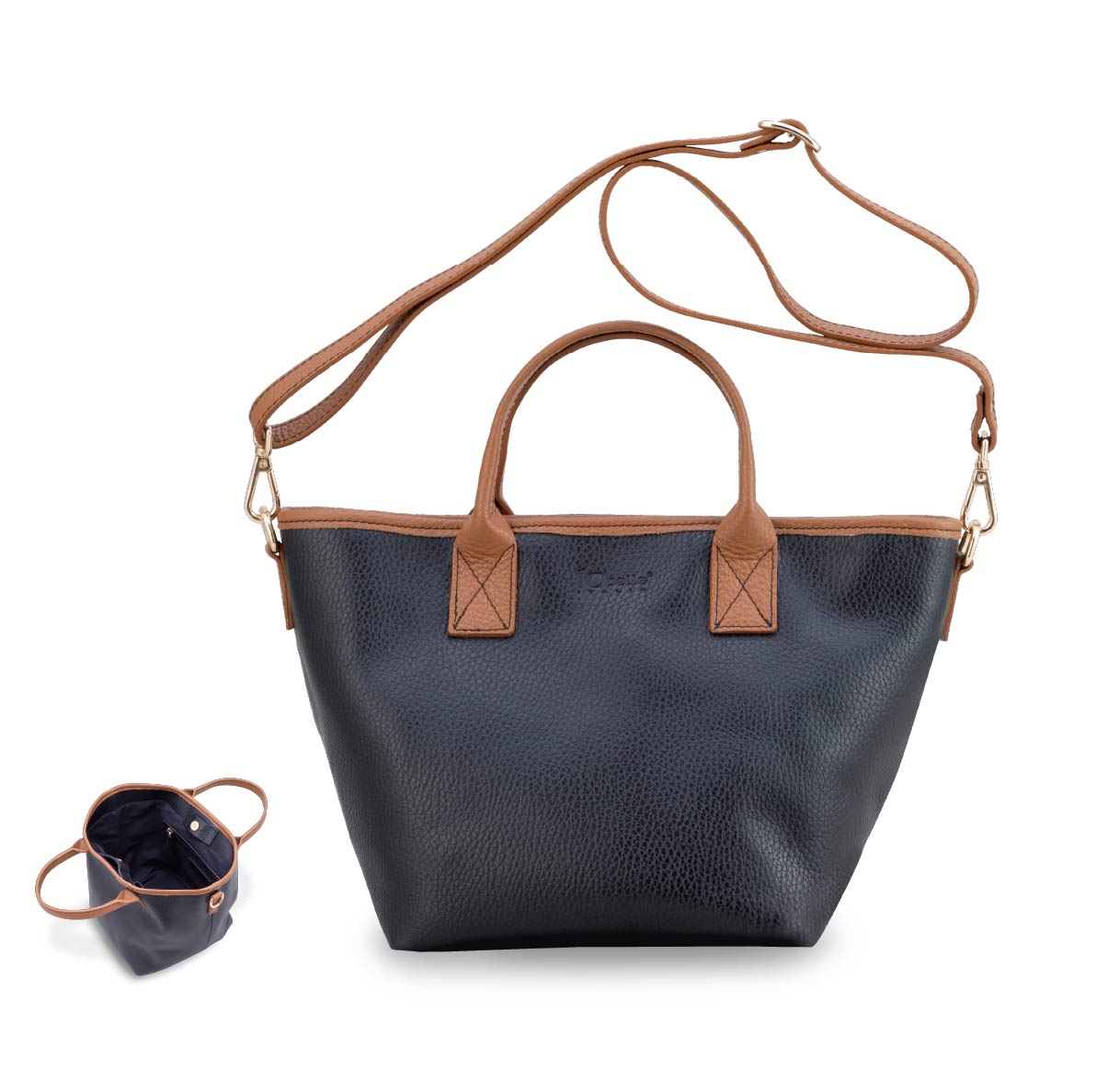 Exclusive shareholder item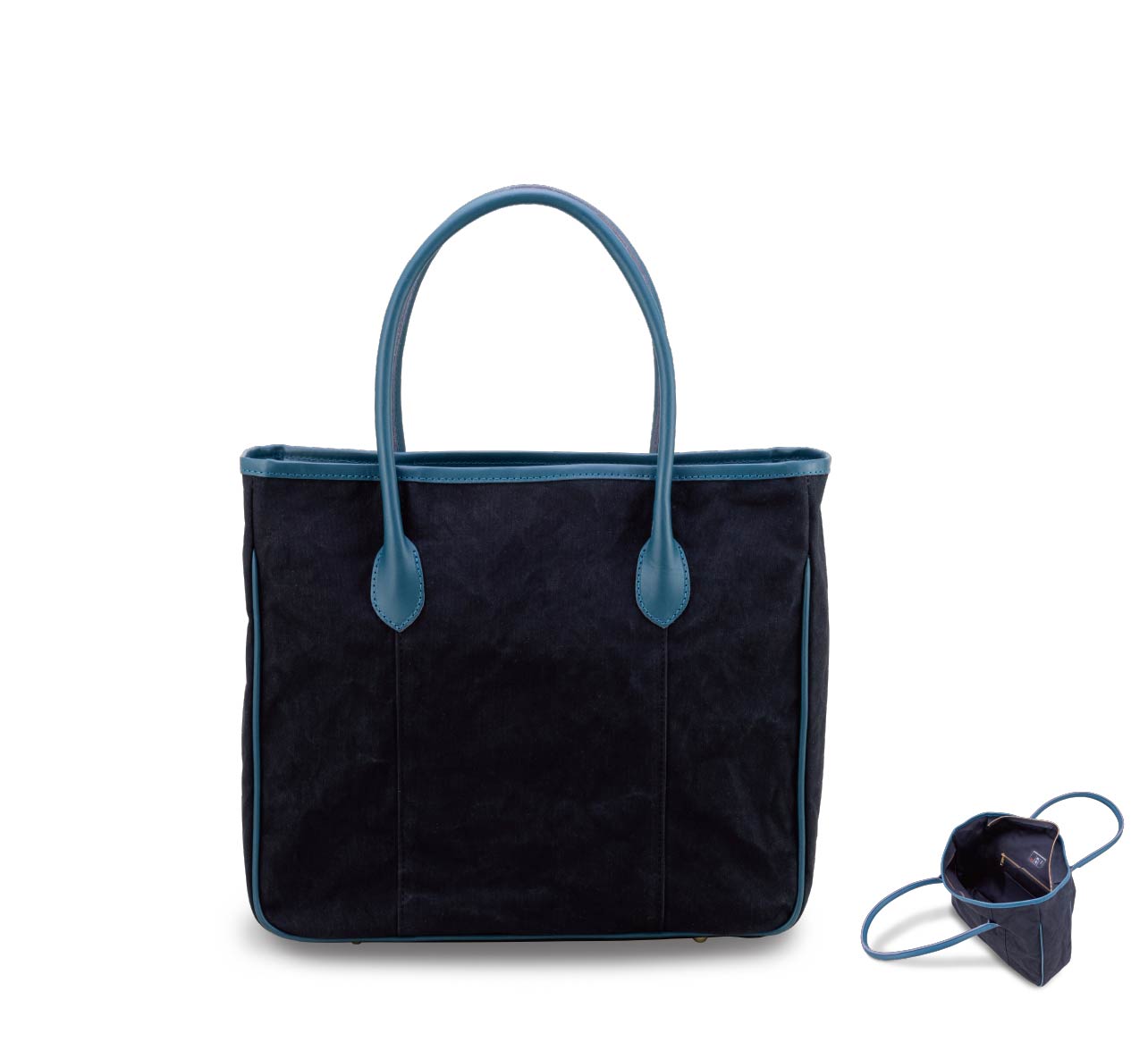 Hinomoto Canvas
Luxury Tote Bag
This is an item from "Hinomoto Canvas," a new member of SAC'S BAR HOLDINGS. The manufacturer is meticulous about canvas fabric, and produces the bags at its own factory in Yonezawa City, Yamagata Prefecture. The manufacturer is proud to use canvas, which is derived from natural materials that are both gentle to the user and environmentally friendly so that it returns to the soil after use and is imbued with a sense of such values. This is a handmade, large-capacity tote bag for both men and women, useful for business occasions such as carrying PC or documents.
Bag Size : W37×H32(excluding handle)×D11cm
Color : Black × Blue
Material : Canvas
Made in Japan
SAC'S BAR HOLDINGS original item offered in advance

TRANSIT LOUNGE
Ripple Suitcase
This is an original item from "TRANSIT LOUNGE," a new suitcase brand which debuted in the spring of 2020. The quality has further been improved compared with the previous original series. It is full of advanced functions such as an easy-to-use front opening, YKK's tough fastener with logo, and original casters with damper developed by us that runs well.
Size : W37×H54×D24cm(Can be brought into the cabin)
Weight : About 3.5kg
Capacity : About 37L
Color : Aqua
Material : Polycarbonate + ABS
Made in China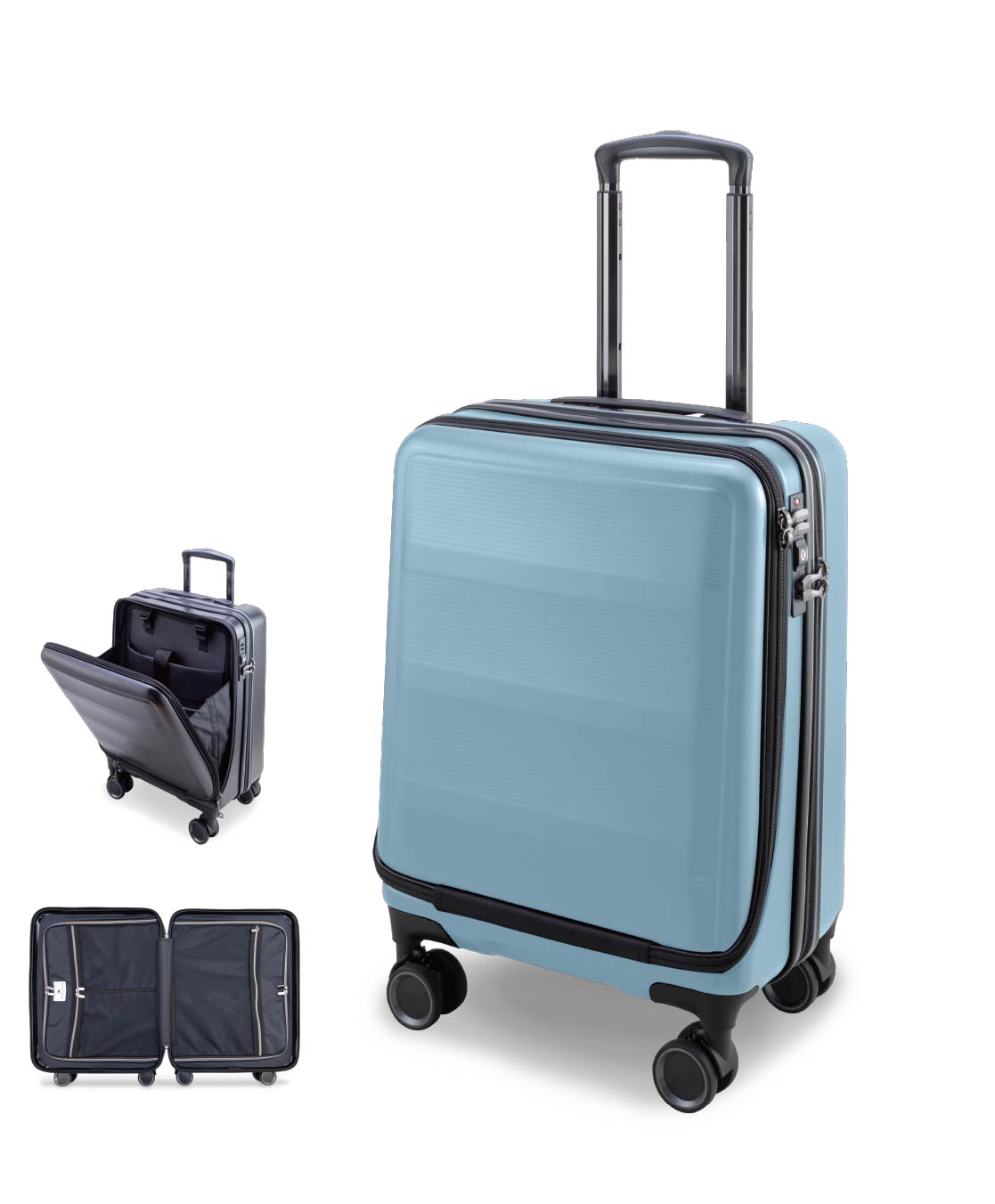 Shareholders who hold at least 100 shares but less than 1,000 shares
Original product worth 1,000 yen
Exclusive to SAC'S BAR HOLDINGS shareholder item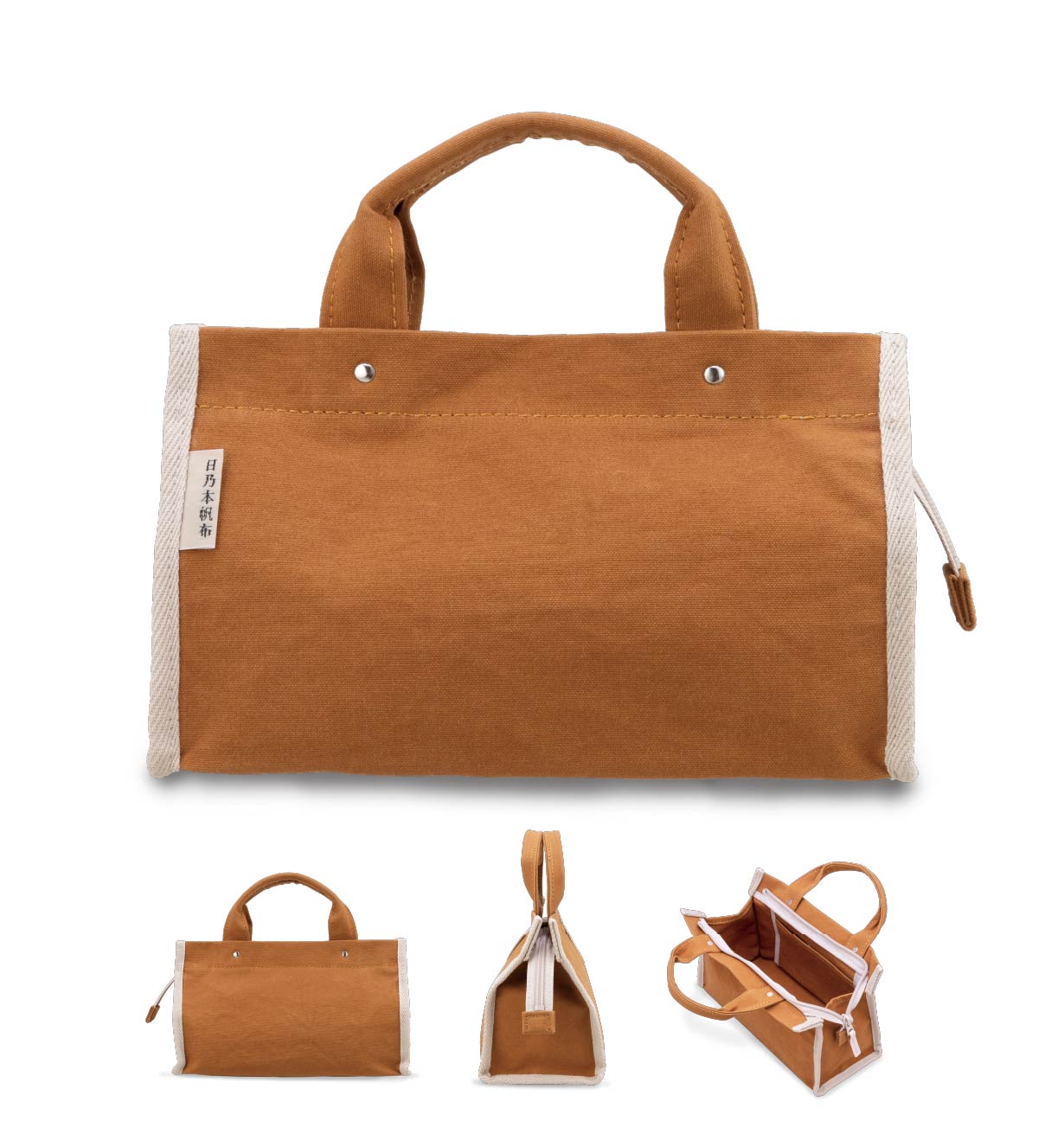 Hinomoto Canvas Tote Pouch
This is a durable and compact canvas tote pouch. It is convenient for small outings such as shopping and dining in the neighborhood. A fastener ensures security and protects your privacy. As the pouch can be folded, it can be used as an additional bag for travel or business trips. This item can be used as a gift for both men and women.
Bag Size : W25×H15×D9.5cm
Color : Camel
Material : Canvas
Made in Japan